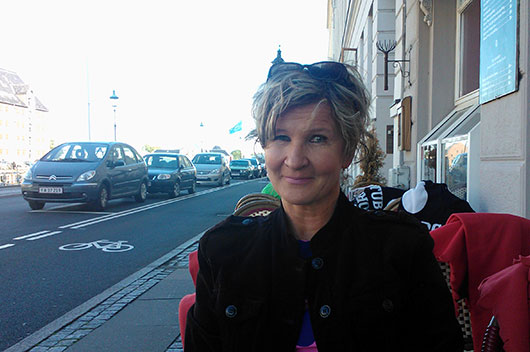 Hi Tiina Heino, Council member for Finland. Why should one get involved as a council member for EAHIL?
I believe in networking and cooperation, it's more than crucial and make things develop and happen. I like my job a lot (varying tasks, with people, development and technology, great colleagues). I have been working at the medical library for quite a long time, so some how it felt this is a right time to get involved, and I'm happy I was elected. I appreciate what EAHIL community has given to me and I am proud to be part of that.
What are the benefits of engaging in EAHIL?
First of all, it's all the great people, the community and the atmosphere. You learn so much, new things but also deeper knowledge. And you learn to see things from a different angle. People are willing to share. You make new friends easily, no worry if you are a novice at the branch. EAHIL gives a great opportunity for networking and cooperation, sharing and learning.
What do you do in your work?
I work as an information specialist. Teaching, coordination & organization of the user education in our library are my main tasks. My tasks also include presentations of new library services and new features, reference service and guidance. Together with the medical faculty we have a group for enhancing educational technology for teaching and learning.  I am involved in national and international cooperation, like Transfer of Knowledge (continuing education courses for medical librarians in Russia and Baltic countries) and the International Staff Exchange Week at the Helsinki University Library. We had a cooperation project with Namibia. My main professional interests are information literacy, continuing education for library/information professionals, new technologies, pedagogy, international cooperation and evidence based practice. From the beginning of 2015, I am the chair of Bibliothecarii Medicinae Fenniae (Finnish Association for Medical & Health Librarians and Information Professionals).
What do you like to do in your free time? 
I'm quite busy in my free time. I like meeting with friends and family. I do sports (riding, tap dancing and badminton). I love to go to the cinema, and on my bus trips to work and back I read good books (for now Murakami's 1Q84).